The EMA has taken significant steps towards establishing a framework for evaluating the risks associated with nitrosamine contamination in pharmaceutical products. Two scenarios are outlined in the EMA/409815/2020 Rev.16.
Scenario A: Substance-Specific Animal Carcinogenicity Data Available
When N-nitrosamines are identified, and sufficient substance-specific animal carcinogenicity data is available, the EMA recommends calculating the TD50 as per the (ICH) M7(R1) guideline.
Scenario B: Insufficient Substance-Specific Data Available
In cases where N-nitrosamines are identified, but there is a lack of substance-specific data to calculate the TD50 and derive a substance-specific limit for lifetime exposure, an alternative approach is required. The specific details and criteria can be found in the figure below: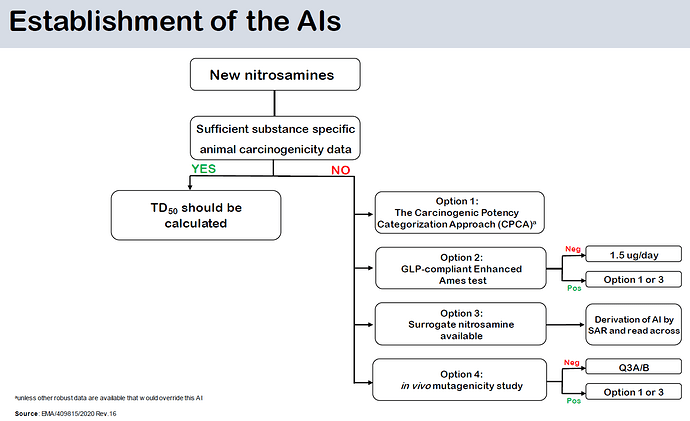 What is your opinion on this framework, and how can it be a new tool in the discussion surrounding nitrosamines?