Hi Everyone,
Recently it has been came to the notice that N-nitroso nebivolol is one of the NDSRI in the Nebivolol Tablets formulation whose limit has not been defined by any of the regulatory authority.
Could any one suggest any AI limit based on the read across approach or literature based or any other way?
Someone can help me to prepare justification report based on PDE, read across, Q (SAR) for set the AI limit for N-nitroso nebivolol.
As per my little bit knowledge gain by above literature (Practical and Science-Based Strategy for Establishing Acceptable) Intakes for Drug Product N‑Nitrosamine Impurities N-nitroso nebivolol lies under group 5 structure which has structural similarity with N-Nitroso is(2-hydroxypropyl)amine, and this group AI of 440 ng/day.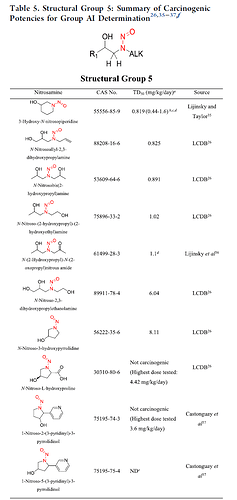 acs.chemrestox.1c00369.pdf
(3.6 MB)
Your views are very much appreciated.
Thanks in advance,
Yuvraj